Lolita O. Albase, currently working at the Department of Agriculture (DA) Region 10, bagged the P500,000 cash prize of the Pag-IBIG Expanded Raffle Promo during the preliminary draw on December 21 at the Philippine International Convention Center.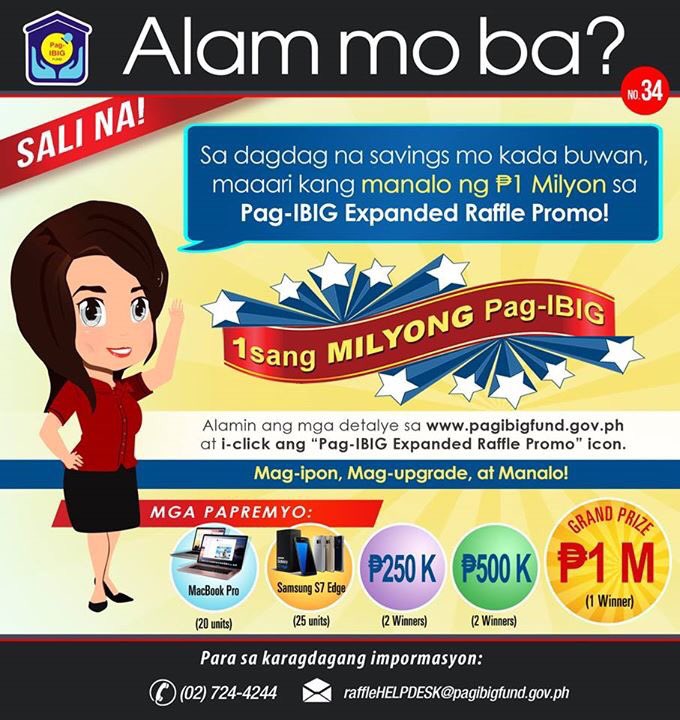 A first-time winner of any raffle event, Albase, married and a mother of two, said that she read the advisory about the raffle on their human resource (HR) bulletin board and was able to submit four entry tickets.
"I was surprised, happy and I could not believe it because there are so many raffle entries nationwide," Albase expressed upon knowing that she won a cash prize from Pag-IBIG.
Albase was able to join the raffle as she contributes P2,500 for the personal share and P100 from her company. The minimum monthly savings required for members to join the raffle is P600 and above.
When her family learned about her winning Albase said, "My family, the youngest one, she's very much excited and asking for balato (a cut from someone's winning) while my eldest daughter suspected that it was a scam."
As for her plans of spending her winning, Albase shared that together with her husband, they are planning to put up a building for business purposes in a lot she ownes at Barangay Consolacion, Cagayan de Oro City.
When asked about her experience with Pag-IBIG, Albase shared, "My transactions in Pag-IBIG are all okay. The records are reliable and transparent where you'll know your total savings."
With the luck she obtained from Pag-IBIG, Albase said, "I advise and give encouragement to my co-employees to increase their monthly savings especially the new entrants."
She also added that Pag-IBIG gives better security in terms of savings as it also provides higher dividend compared to commercial banks.
The promo aims to encourage the Fund members to upgrade their savings as preparation for their family's immediate financial need.
Members who would want to earn prizes from the raffle promo will still have a chance since the grand raffle will be held on May 1, 2017 with P1M grand prize at stake.
To join the raffle, a member only needs to remit the required monthly membership savings of at least P600. The member must also go to the Pag-IBIG website at www.pagibigfund.gov.ph and click the "Pag-IBIG Expanded Raffle Promo" icon and enter his or her Pag-IBIG membership identification number and required information.